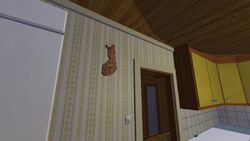 The time of the game is set in a looping august of 1995 in Finland. The time of the game is 12 times faster than real life. A whole in-game day is two hours of real life. You can also advance to the next even hour in-game by saving your game.
One tick is every five seconds.
The game has some clocks that the player can use to check the time:
There are alternative ways to know what time is it from other game elements:
The sun sets at 10:30 pm.
The sun rises at 6:30 am.
The dogs start barking at 6:00 pm, they can't be seen, because it's just a sound effect.(It's too late to go to the store if you're home), they stop barking at 10:00 pm.
The owl starts hooting at 12:00 am (midnight), it ends hooting at 6:00 am.
The birds are chirping from 6:00 am to 12:00 am.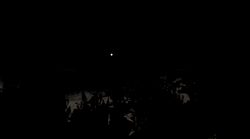 Time-related events and things in-game:
When holding the middle mouse button while using the camera, the date and time of the game will be shown.
Sometimes, time can glitch, meaning that the sun could set earlier than 10:30 pm.